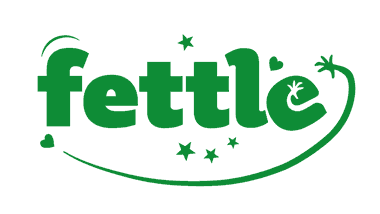 Fettle is a multi-award-winning animation studio with a global reach.
Making big-hearted animation with kindness, sensitivity and strong ethics.
Fettle is a full service animation studio
Collaborating with broadcasters, production companies, small business, large companies, charities, government and agencies. Creating stunning animation which communicates brilliantly.
Our experienced and versatile team create animation in any style, to meet your needs.
Producing stand alone animations, series, commercials, explainer videos. Also – title sequences, product launches, training films, educational films, bumpers, idents and stings. Anything animated that's us!
Whether you have a very rough outline of an idea, or a polished epic. We'll take your idea from concept to completion …
We can work from artwork you supply. We can make something in an art style you have in your mind already.
Or indeed come up with something completely new!
We go the extra mile
We are known for our friendly, down-to-earth, no-nonsense approach to delivering great value with our animation.
We have a "can do" attitude which helps our clients get the most from working with us.
We condense complex ideas into engaging and accessible animation. This communicates powerfully with audiences of all ages.
Our social animations give insights into a huge range of issues. Including justice, health, democracy, disability, racial diversity, youth inclusion, creativity, environmental sustainability and social history. We take good care of participants involved in telling us their stories.
We also make entertainment based animations. With strong values, quirky humour and global ambition.
We've also been known to make animation just for fun!!
Where we are based
We make all of our award-winning animation in the UK from our studio in the picturesque village of Marsden. This is in the North of England, nestled in the hills between Huddersfield and Oldham, Leeds and Manchester.
We also work remotely as needed with others nationally and internationally to bring the best possible teams to our projects.
We love Marsden for its spectacular scenery, fresh air, strong community spirit, proud industrial history, inclusivity and creativity woven into its DNA. We also have high speed digital connectivity and great transport links. So we can connect rapidly with anywhere in the world!
Collaboration
We love to work collaboratively with a wide range of organisations, with experts, academics and other creatives on our projects to deliver thoroughly thought-provoking, powerful and intelligent animation.
We also work on children's television, immersive, publishing and digital content and are in development with our own studio properties.
Awards
We have been twice nominated for a Children's BAFTA and have won 6 Royal Television Society Awards, a Sandford St Martin's Children's Award and a prestigious Japan Prize for educational media. Our books have also won awards around the world. Our work has been shown on the BBC, ITV, by international broadcasters, major film and animation festivals and screened at the United Nations in New York.
Support
We have enjoyed the support of ScreenSkills, Creative England, the BFI Young Audiences Content Fund, BFI Animation Tax Credits, Screen Yorkshire and the Leeds Enterprise Partnership.
We've also collaborated on research projects with BBC Connected Studios, XR Stories, University of York and University of Sheffield pushing the boundaries of what can be achieved in animation.
We're better connected
We have spoken on panels, given presentations, produced conference sessions and written articles about our work.
We are regular contributors to the annual Children's Media Conference in Sheffield.
Giving back
We also do all that we can to support the development of the creative sector, diversity and young talent.
We are part of Screen Yorkshire's Connected Campus project working with colleges and universities across our region.
We have been on judging panels for the Yorkshire Royal Television Society Student and Broadcast awards, for the Sandford St Martin's Children's Award and the Children's BAFTAs.
We are mentors for Screen Industries Growth Network, Kirklees Council, BBC Young Creatives and the Cultural Ecology Project. We also take on work experience and placement students whenever we are able
Why not get in touch?
Please give us a call or an email or join us for a coffee!
We look forward to hearing from you!
Meet the Team
Find out about our friendly team of versatile artists, animators and project managers.
A few kind words from our clients...
"Fettle is everything an animation studio should be: creative, reliable, personable and well connected."
"Fettle is full of passionate people with genuine talent."
"We absolutely loved working with Fettle. Not only are their animations excellent, but their process is full of integrity. They are great people and excellent at what they do."
"Fettle's films have been a really useful tool in our work, they illustrate some complex ideas in a really engaging way."
"Fettle did a fabulous job creating an animation for children and young people to advertise one of our health and wellbeing platforms. They were really responsive to all of our demands whilst delivering on time and in budget."